Research has proven time and time again that the main reason people leave jobs is their manager, and a lack of career development opportunities. In a nutshell, managers who do not support the career development of their whole team equally, are a definite catalyst to losing a company's best talent.
As a woman starting out in the legal profession, it was soon made very clear to me the hurdles I would have to jump through; the mountains I would have to move just to receive the same opportunities as my male colleagues. These unnecessary struggles that I, and many other women, had to endure had the power to knock me out of the race.
From my very first job interview where I was told by the senior partner interviewing me that I was a poor candidate because I was likely to get "knocked up and leave"… to being over-looked for a key career-building assignment despite having significantly more direct industry experience than the young male successful appointee – it was clearly demonstrated to me in a number of different ways that my gender (and not solely my skills and experience) was going to influence the available opportunities to grow. No wonder I ended up specialising in workplace bullying and anti-discrimination!
I could have relented to the systematic inequality and accepted that I would never progress as fast, or potentially as far, because I wasn't part of the 'boys club'.
However, I was lucky enough to build, what would prove to be, invaluable relationships with experienced leaders, who absolutely supported, invested in, and developed my career. And now, I have personally seen how that support helped me to see strengths I didn't know I had, as well as give me the courage to take risks and try new things.
When I reflect on the early phases of my career, I have realised that these leaders were informally my sponsors. Effectively, it was what the contribution of those leaders, that made a huge difference to my career progression.
My first sponsor was my line manager who encouraged me to step out of a specialist legal role and lead the Inclusion + Talent portfolio. Before that, my whole identity was as a 'lawyer'. I had never thought of doing anything else. My line manager encouraged me to move into a role that was more strategic and about influencing culture and behaviour change. Most importantly, he loudly advocated for me so that others had the confidence I could succeed in this area. As I developed new skills and was exposed to new people across the business, I had the re-assurance that I could ask my 'sponsor' the silly questions if I needed to and he would have my back.
My second sponsor was formed after many years of working together. He encouraged and supported me to step into a more commercial, business focused role with global responsibility. While this sponsor was an integral part of my success in my role at the time, he remains to this day, one of my most active mentors and champions. Career advocacy is potent within organisations, however it is also highly impactful at building your networks and reputation outside of the organisation. When you build deep and trusted relationships, they can endure for many years, or even the rest of your career, and morph and change with the steps you take.
I know that I was lucky to have some extraordinary leaders along my journey help shape and advance my career. But the reality is that this experience is not as easily accessible for most women and some men, and it's too important to leave it to luck and hope for the best.
I became passionate about finding a solution. I wanted to remove the element of luck in finding a good sponsor by building a more structured and unbiased approach to cultivating strategic alliances, igniting authentic conversations between people about the challenges hidden in organisational processes and truths, and build transparent progression pathways.
Fate or good luck connected me to Dr Natalie Galea, who as a part of her PHD, studied the interactions of males and females in the construction industry to understand what contributed to male career progression. Nat's research proved that informal networks of sponsorship more often accelerated the careers of young males. Nat observed first hand how informal sponsorship happens organically in companies when male leaders take an interest in the work and progression of younger males. The investment in getting to know their strengths and aspirations pays off in advocacy for key projects (which certainly resonated with my early career experiences in the legal profession).
A sponsorship relationship is not just about the perceived benefit to the sponsee, it is a two-way relationship which at it's heart is trust, communication and shifting perceptions. What's really critical is the need to shift traditional mindsets and behaviours. Too often conversations with a person about their career aspirations are left to once-off annual performance reviews, where the focus of the 30-60min conversation is on measuring past outcomes against some loose KPI's avoiding any strategic conversations about aspiration, and alignment to future organisational capability requirements. Worse still at annual talent and succession discussion, senior leaders talk about the performance and potential of others not in the room who have no voice. I have heard firsthand senior leaders make statements like "she's not ready to take on a regional role she has young kids" without ever having asked the person what she is and isn't prepared to do on her career pathway. These systems and processes are infused with assumptions that are impossible to overcome without someone at the table advocating for you.
My professional experiences combined with Natalie's research became the catalyst for change – a chance to level the playing field. We built Cultivate Sponsorship to lift the capability of both organisations and individuals, to ignite meaningful career conversations and build visible pathways that attract and retain great people. When an organisation has a culture of investing in the development of others, of advocating for and sponsoring great people – everyone succeeds.
I know firsthand how impactful sponsorship has been on my career journey. It's taken me on detours I never would have seen or tried without the support of my sponsors. If only Cultivate was around when I was starting out in my career, but I'm glad it's nowhere to benefit others.
Cultivate Sponsorship is a high impact tech enabled sponsorship program that helps both companies and individuals to develop, to create meaningful career progression and hence retain their people.
Over a period of seven months, cultivate takes the sponsor and sponsee on a journey of curated content, learning and development, while nurturing a strategic relationship within the business.
Cultivate is grounded in Australian research but it's globally valid and can be used by people all around the world.
Discover how you can transform career opportunities with a whole company approach that builds cultural change, talk to us today at: hello@cultivatesponsorship.com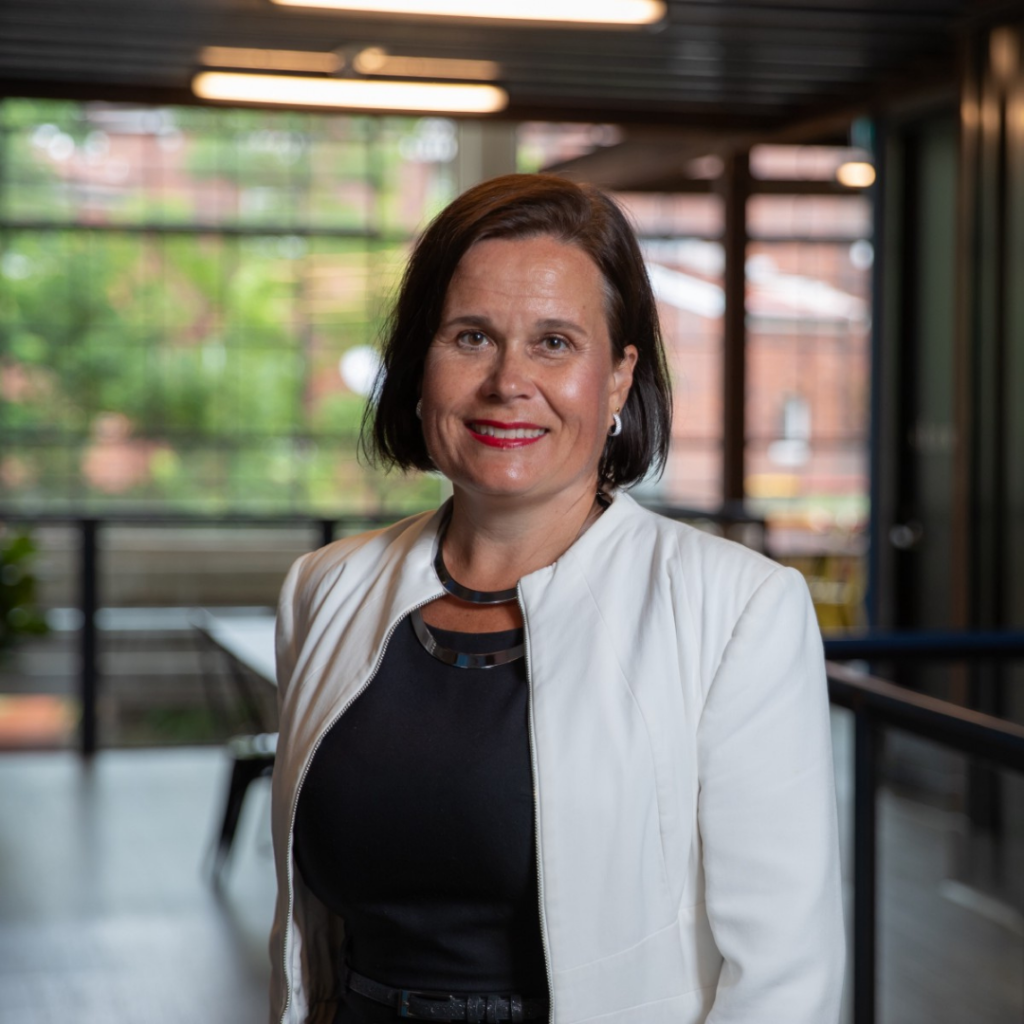 Written by Katriina Tahka.
Katriina Tahka is the co-founder of Cultivate Sponsorship and an expert in people, culture and creating great places to work.