PROBLEM/CHALLENGE
AECOM sought to build on its existing policies and structures to facilitate more women entering leadership ranks. AECOM was looking to augment their approach to succession planning to create better visibility of future leaders amongst the leadership team.
SOLUTION
The Cultivate sponsorship program matched an original three pairs, including the CEO, as an innovative way to engage with a broader pool of female talent within AECOM, which has now grown to almost 20 pairs per year. This initiative aimed to help move the dial on gender equality and support female talent at AECOM thrive for sustaining change.
OUTCOMES
Another focused channel for addressing the gender imbalance in an industry-related male-dominant firm, sustained initiatives to promote and progress women, additional structures and relationships put in place to remove barriers, create more opportunities, and consistently help women move past inequalities.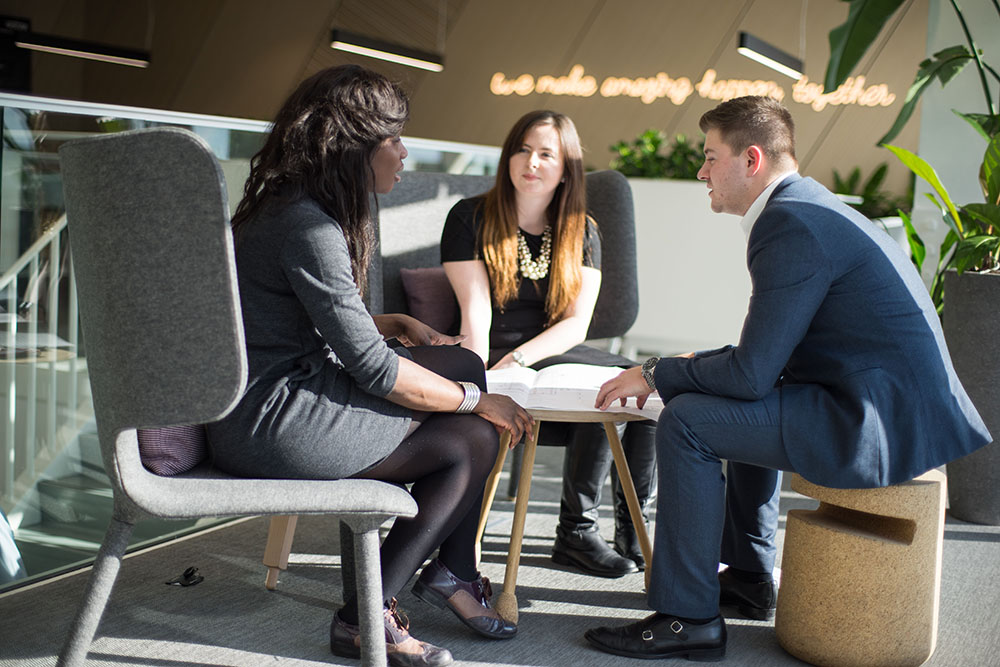 IN-DEPTH ANALYSIS
Too many employers fail to address gender equality at a sustained pace. Their response often lacks a focus on structural inequalities. As a result, companies reach a state of fatigue in their efforts. Intervention in the form of strategic sponsorship alliances prompts necessary changes for advancing high performing female talent.
AECOM, like many others in the engineering industry, was seeing decreasing outcomes from existing approaches to addressing gender equality when they approached Cultivate. AECOM sought a new solution. Responding to research that sponsorship was more effective than mentoring, AECOM first engaged Cultivate in 2018 to support company leaders in their ongoing efforts to shift the dial on gender equality. Over the last three years, AECOM's Australia New Zealand Executive Team has participated in the Cultivate program – sponsoring over 40 women in their business.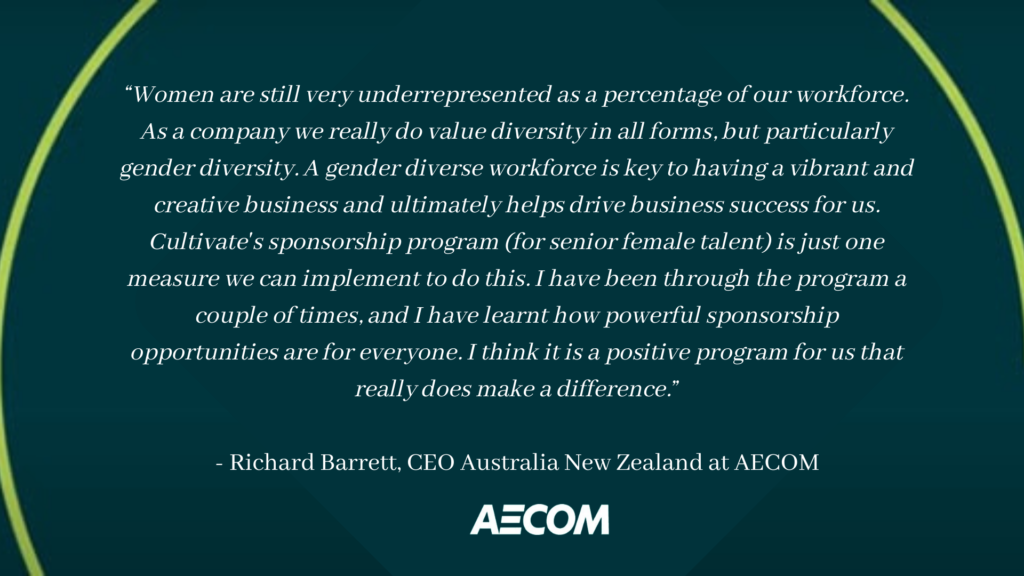 The results speak for themselves.
According to Lisa Cronk, Inclusion & Diversity Manager of AECOM ANZ, her relationship with the Cultivate team has delivered significant results for the business; "It has been great to see so many of our senior female employees feel confident to take on the next opportunity and make the connections in the business to know where to seek these out." she states. One of the longstanding impacts of Cultivate's Sponsorship program for AECOM has been for the leaders involved as sponsors in the program, Lisa explains:
"Our leaders have been able to link back into the business and get a better understanding of current challenges and opportunities. As sponsors, they have appreciated the opportunity to be a little vulnerable and show that they too are human and experience similar challenges as our employees."
Sponsees highlighted that they now feel more pro-active, vocal, and influential within their organisation, with improved confidence to influence gender balance at work. Many also said that the program had provided new insights into personal and professional development goals.
"It is a fantastic initiative, and it's great that AECOM has invested so heavily in rolling this out despite a challenging year. I think it's a key retention and development initiative."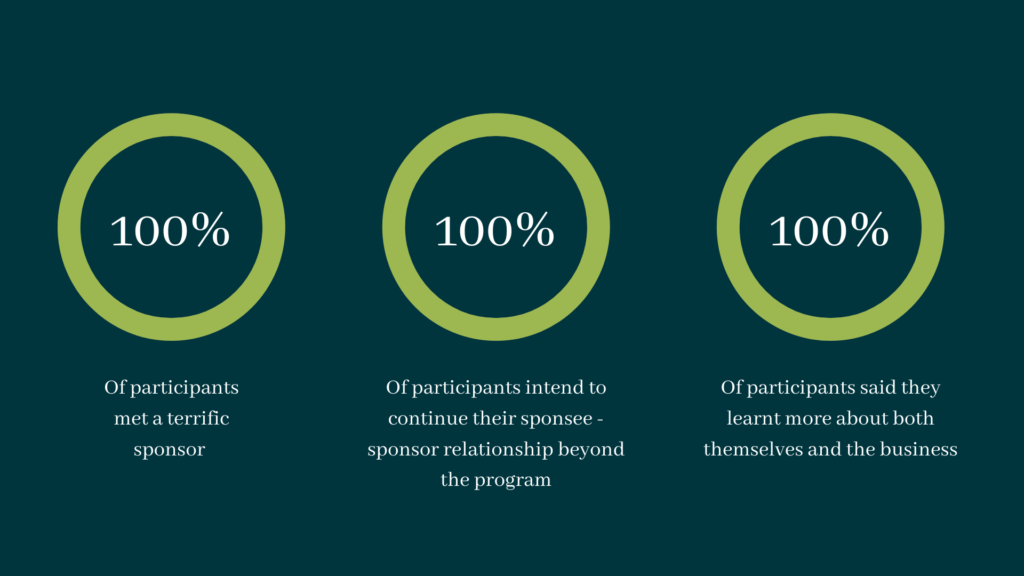 AECOM has promoted sponsored women. The Executive Team has worked together to support women's progression in the business and make necessary structural changes to ensure women do not slip through the gaps. For the male-dominated engineering sector in which AECOM operates, Cultivate has helped correct gender imbalance in senior positions.
Cultivate's unique, research-backed sponsorship program helps promote high-performing individuals in organisations who might otherwise be left behind. Organisations that don't drive impact from gender equality initiatives fail to recognise outstanding talent. Sponsorship is an effective mechanism for increasing enduring female representation at senior levels. In 2020 WGEA stated that sponsorship allows women to overcome structural inequalities and reach higher levels in the organisation.
See more from AECOM here