National Reconciliation Week – 27 May to 3 June – is a time for all Australians to learn about our shared histories, cultures, and achievements, and to explore how each of us can contribute to achieving reconciliation in Australia.
The executive team at Warra, our new sponsorship program specifically designed for First Nation peoples by First Nation peoples, share their thoughts on this year's theme 'Be a Voice for Generations' and the importance of Warra as a program that aims to keep up the momentum for change.
Katriina Tahka – Director, Cultivate Indigenous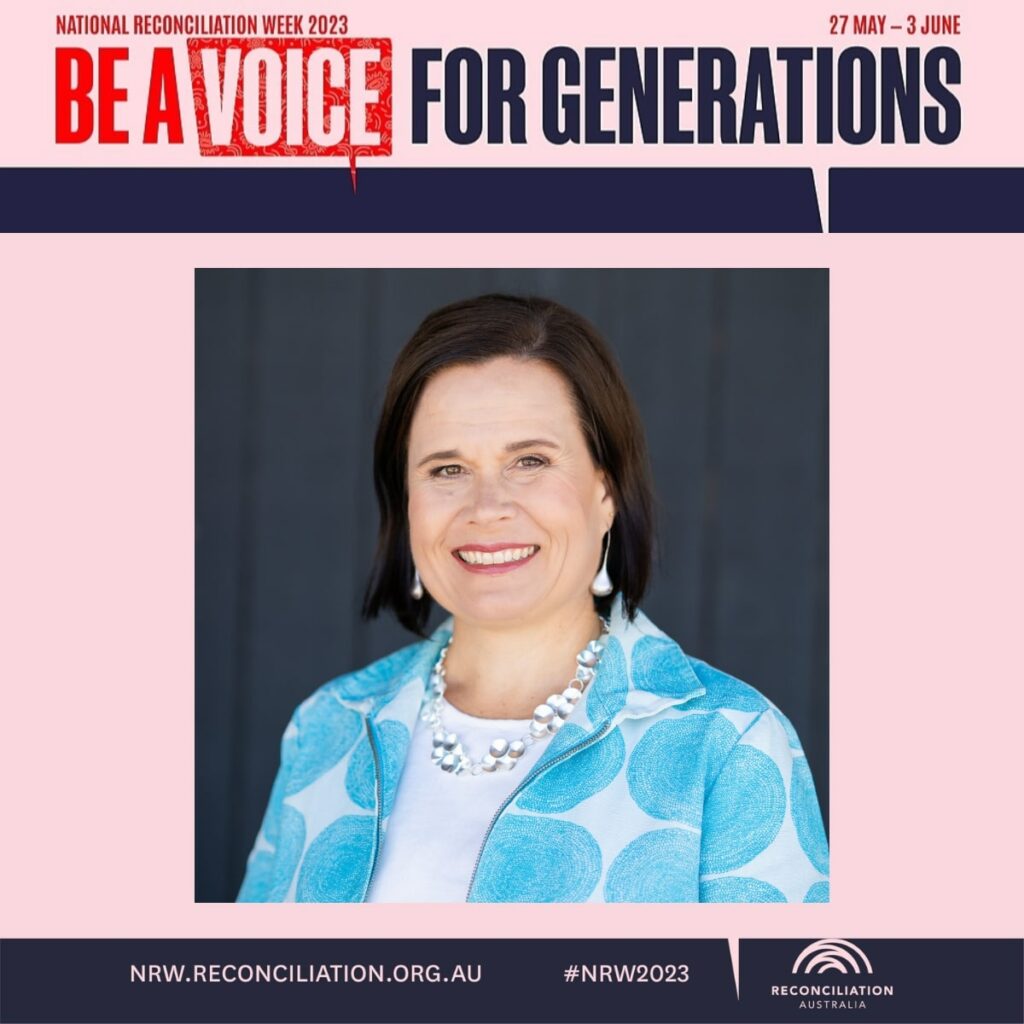 I am the first person in my family line to be born on Australian soil; to parents who migrated from Finland. My cultural identity stems from that duality, as an Australian-born-Finn. Both snow and sand feel good under my feet.
Warra is a unique sponsorship program, built on the model of two-way learning. We understand and respect the knowledge that different people, voices and knowledge can bring to a journey of growth. Our program brings Indigenous and non-Indigenous people together on a learning journey in which both people are the teacher and the student in the mutual sharing of their unique perspectives. When employers and workplaces elevate and celebrate everyone's true potential we will have a more just, equitable and reconciled country for all.
This for me embodies the essence of National Reconciliation Week 2023. We need to walk together and listen and learn for the benefit of people now and future generations. I thank my Indigenous partners for all that they teach me every day that we work together on delivering Warra, I am a learner on this beautiful land that we share and both call home.
Carlyn Waters – Director, Cultivate Indigenous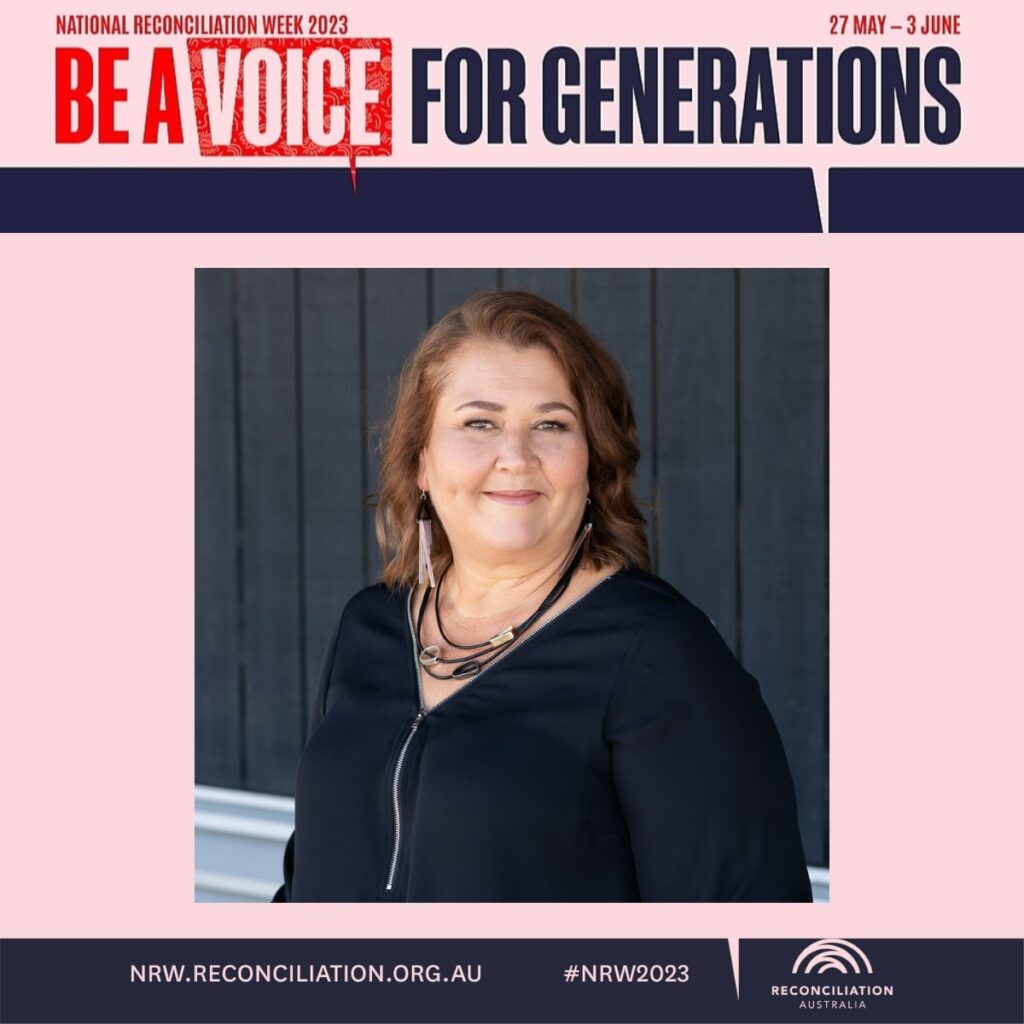 I'm a Kamilaroi woman, raised on Meanjin (Brisbane) and working on Ngunnawal/Ngambri land (Canberra).
This year's National Reconciliation Week theme is calling us all to 'Be a Voice for Generations.' It is a reminder to be courageous in the face of the racism and unconscious bias that exists within our workplaces and society as a whole. This week and every other week, I will remain steadfastly focussed on all the work that still needs to be done to ensure Indigenous voices are heard in Australia and within its organisations. I acknowledge my ancestors who have walked before me and my children, sisters, nephews, and nieces, to ensure that we get to survive and thrive in today's Australia. I work hard to honour my descendants to show them that our way has survived and it is important to the culture of our country. I see a future Australia that flourishes because it has recognised its original inhabitants and respectfully embedded our culture, our way of being and our languages through its institutions and everyday life.
Warra is a sponsorship program that acknowledges people in senior management and the important role they play identifying, encouraging, and supporting Aboriginal and Torres Strait Islander staff within their organisation. Warra is about personal and professional growth and should be part of every workplace's strategic workforce plan as a way to strengthen and grow Indigenous voices within their organisation. Cultivate Indigenous is proud of the Warra Indigenous Sponsorship program.
Rebecca Halliday – Director, Cultivate Indigenous
I am a proud Aboriginal woman of the Birpai nation on the mid-north coast of New South Wales, now known as the Hastings and Camden Haven – the place of the three brother mountains.
As a First Nations person, "Be a Voice for Generations," speaks to the intergenerational struggles, resilience, and aspirations of our communities. This theme encourages all Australians to actively participate in reconciliation by amplifying First Nations voices and taking meaningful actions in their daily lives. It reminds us that reconciliation is not a one-time event but a continuous journey that requires ongoing commitment and effort. By embracing this theme, I honour the legacy of our ancestors, who fought for our rights and well-being, and pave the way for a brighter future for generations to come.
Cultivate Sponsorship – Warra provides practical but crucial support and resources, needed to create an inclusive and equitable environment for all. Through their influence and actions, leaders can drive systemic change, promote cultural understanding, and empower First Nations leadership, fostering an environment where reconciliation can thrive.
Liam Harte – Director, Cultivate Indigenous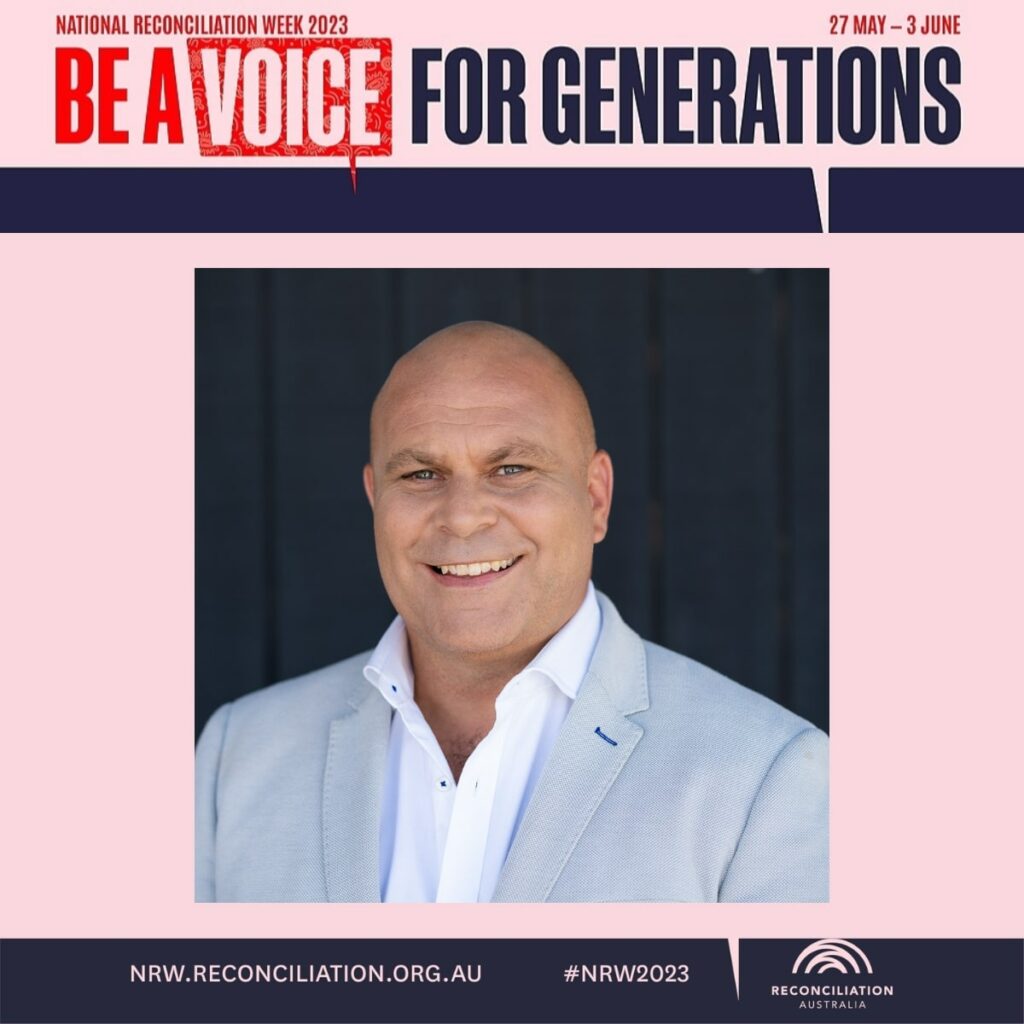 I am a Dhungutti man, freshwater saltwater people from north coast NSW.
This year's theme reminds me that we stand on the shoulders of quiet trail blazers but that I have a responsibility to work to leave things a little better for my kids.
Learn more and get involved with Warra here: https://cultivatesponsorship.com/warra/